Kurran's midweek bets – there will be goals…
As the largely unforgettable transfer window draws to a close, (and we all wait on edge to see whether Kevin Davies makes the move to Sunderland or not) the Premier League is back for some tasty mid-week action. Manchester United will undoubtedly have a renewed focus as the League is all they have left (and the Europa League too) whilst the teams at the bottom of the table all face top 7 sides as they look to gain any advantage over their rivals. On to the bets…
Bet 1: Swansea vs Chelsea – Under 2.5 Goals (1.83 @ StanJames)
It was a little over 2 weeks ago that the media was getting giddy with excitement as the EPL had finally found its answer to Barcelona. Angel Rangel was like Dani Alves, LeonBritton like Xavi and Leroy Lita, well…you get my point. Since then however, Swansea have lost 2 on the bounce  and the hype has tempered. The Swans however are very consistent at home and undoubtedly take control of possession regardless of the opposition. This invariably leads to clean sheets. Chelsea meanwhile, have managed to hit a run of decent form. Their performances aren't wildly exciting and Torres is still Torres, but they have won 4 of their last 5 matches and more importantly have kept clean sheets in the last 4 games they have played in. I expect Swansea to have much of the play, but even though Terry is out injured, I expect Chelsea to keep this tight. All in all, odds of 1.83 seem like good value for the under 2.5 goals market.
Bet 2: Bolton vs Arsenal & Blackburn vs Newcastle – Both Teams To Score Double (odds 2.79 @ BlueSquare)
A slightly more risky choice here, but one in which there are decent returns; I can see all of Bolton, Arsenal, Blackburn & Newcastle notching goals this week.
Starting at the Reebok, you can count on Arsenal to get a goal. With Oxlade-Chamberlain starting to finally get his chance in the first team and Theo Walcott starting to up his game as he realises that his status as lightening quick, but no football sense style of play can be bettered – Arsenal have the pace and guile to compliment Van Persie's deadly consistency. At the back however Arsenal are a calamity. Opta recently claimed that Per Mertesacker has made the most goal line clearances in the league this season – I hasten to guess that most of these were made as he was regaining his breath from another race with a forward who has run him ragged. Bolton are a poor, but plucky side and should manage to at least score at home.
Blackburn and Newcastle is a game that I believe has goals written all over it. Blackburn has been consistently scoring this season, but have also been consistently outscored. This week they welcome Newcastle who themselves have 16 away goals this season. That figure is the 2nd highest outside the traditional top 4, and is only bettered by Blackburn themselves. Cisse and Ba are back from the African Cup of Nations and whilst I wouldn't imagine they would both start, there is certainly firepower available.
Bet 3: Wolves vs Liverpool – Wolves to win or draw (odds of 2.25 @ BWin)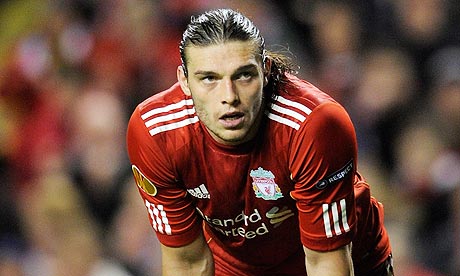 Aren't Liverpool just great? Cup conquerors, Manchester's scourge, etc etc. Lets not forget though, that whilst their cup form has been very good, Liverpool have been very below par in the league. 1 win in the last 6 league matches tells you all you need to know and whilst Carroll may be a 'handful' – he still isn't scoring. King Kenny takes his reds to Wolves this week, where Mick McCarthy has perhaps been unlucky of late. Hard fought draws against Spurs and Arsenal, with a narrow loss against Chelsea are indicative of a decent side who perhaps don't deserve to be in the bottom 3. Much like last week, the odds for a home side to avoid defeat are tempting here and offer good value.
kurranm
Football enthusiast, with one eye on where the best value betting lies...